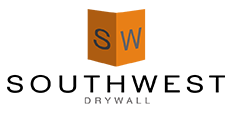 Project Manager
Fulltime Position
JOB DESCRIPTION
Essential Job Accountabilities/Functions
Commercial Metal Framing/Drywall Experience

Need basic computer skills, including Word/Excel/Adobe and Outlook

Need a basic skill to read and understand our project drawings (blue prints) 

Completes a thorough review of the contract documents which include the plans, specifications, addendums and other documents for new projects

Review all items included in the contract 

Do a job set up, budget and then complete submittals and begin buyout of all materials

Order Specialty items on time and review early payment requirements with our Accounting team

Have a thorough understanding of

On Center Estimating

and

PlanGrid

Software, plus learn the various types of Project Management programs provided by GC/Construction Manager

Work closely with foreman to ensure they understand everything about the project prior to the job starting and continue work together on the ordering of the materials

Projects need to be visited often to preplan material deliveries – looking out for minimal waste, avoid sending too much material that may hinder production and review material placement

All material orders need to have a Purchase Order that matches that order

Review material invoices for accuracy & process in a timely manner

Conduct Pre-award meeting if any part of project is sub-contracted by us to another party 

Stay current with RFIs, PRs and any Changes received from the Contractor

All changes need to be in Job Folder and maintain a current RFC Log

Maintain budget updates when Change Orders are issued to the Contract

Review job cost reports and help prepare the monthly pay applications with project team

Estimates and submits requests for changes in a timely manner

Assure that project closeout requirements are performed accurately and in a timely manner

Assist in a Post Job Review with the project team

Participate in community events supported by the company
General Expectations
The Project Manager needs to work with the management, our foreman, our customers and our vendors to ensure that we are able to build each project with minimal conflict and maximum efficiency. There needs to be an understanding of the critical path of each project, so that the needs of our customers are understood and achieved in a successful manner. A project manager should always try to assist the production managers by placing the right materials, in the right place and at the right time in order to make the installation of those materials as easy as possible for our workers and helps profitability.
Family Friendly Atmosphere
Get In touch below for all questions or to get started on your project.