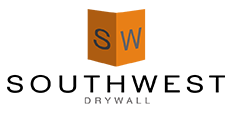 Commercial Framer and Drywaller – Foreman
Fulltime Position
RESPONSIBILITIES AND DUTIES:
Arrive to the jobsite at the time required to begin site work on schedule
Understand, follow and communicate all safety and building requirements established at each job site
Plan, manage and direct daily activities according to contract documents and instruction from Production Manager and Project Manager
Plan ahead and monitor the project's material and manpower needs
Monitor the worker's production daily to ensure the minimum daily requirements are met
Maintain an ongoing summary of the total costs versus the budget for each job activity
Manage, track, and inspect all rental equipment and company tools
Manage accurate timecards and accurate daily and weekly production log reports
Review project material needs in a timely manner with the Production & Project Managers
Review project equipment needs in a timely manner with the Production Manager
Review project job costs and monitoring reports with the Production Manager
Maintain daily logs for both the Construction Manager and for SW Drywall
Manage safety requirements and paperwork for the Construction Manager and for SW Drywall
Maintain a neat and organized work area and cleanup daily
Be adaptable to any change in responsibilities as assigned
Lead by example, representing the company well by setting the standard for a respectful and productive workplace
Skills and Experience Requirements
3-5 years in field experience in commercial drywall trade as a journeyman
Working knowledge of all safety policies and procedures of SW Drywall and OSHA
Ability to perform physical tasks (i.e. climb ladders, work from lifts, bending, kneeling, twisting, etc.) in a variety of weather conditions
Basic understanding of construction software (i.e. Plan Grid and Procore)
Proficient in reading and interpreting contract documents to perform job duties
Track record of working urgently to complete projects on time and under budget
High attention to detail and willingness to improve and learn new skills
A good representative of the company- respectful of others, neat, clean, and organized
Ability to cooperate with Production Managers, and all other members of construction crew
Willingness to assist in training of new individuals and oversee supervision of team of helpers when needed
Family Friendly Atmosphere
Get In touch below for all questions or to get started on your project.