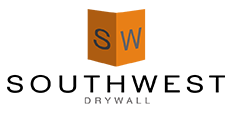 Commercial Framer and Drywaller – Apprentice
Fulltime Position
RESPONSIBILITIES AND DUTIES:
Report to work on time, dependably, with the proper set of tools (tool list provided upon employment)
Follow all safety and building requirements established at each job site
Follow Leadman and Foreman's instruction to coordinate the sequence of work
Measure, cut and distribute the various materials used on jobsites
Install interior and exterior metal studs to frame walls, ceilings, soffits and more
Install gypsum and plywood sheathing to exterior framing
Install drywall to interior framing
Move or secure materials left over at end of shift and cleanup work area
Work to meet daily production goals set by the Foreman and Production Manager
Train to become proficient and obtain operator cards for all required equipment
Be adaptable to any change in responsibilities as assigned
Show positive attitude towards leadership and rest of team
Skills and Experience Requirements
General construction experience preferred but not required
Required to follow all safety policies and procedures of SW Drywall and OSHA
Ability to perform physical tasks (i.e. climb ladders, work from lifts, bending, kneeling, twisting etc.) in a variety of weather conditions
Ability to follow instructions of Foreman and willing to cooperate with Leadman, co-workers, and General Contractor
Urgent work style that understands productivity is important to work tasks
High attention to detail and willingness to improve and learn new skills
Set a good example by being respectful to others and by keeping a clean, neat, and organized work area
Family Friendly Atmosphere
Get In touch below for all questions or to get started on your project.