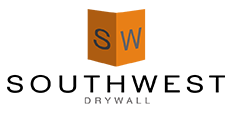 JOB DESCRIPTION
An SWDrywall driver is required to safely operate company equipment and provide the highest level of customer service in terms of delivery and customer management. A Driver is responsible for inspecting, tracking and maintaining the maintenance of the unit that is assigned to him/her as well as any equipment being hauled. Delivery Drivers will pick up and drop off items while adhering to assigned routes and time schedules.
Successful Drivers are willing to work as part of the delivery team in order to ensure that the items are complete, packed correctly, and safely delivered. Additionally, we expect our Drivers to be polite and prompt with a commitment to providing our customers with an excellent experience. You should be thorough in ensuring orders are properly fulfilled, committed to work safety, and passionate about worker/customer satisfaction.
Responsibilities
Loading, transporting, and delivering items jobsites in a safe, timely manner

Maintain high levels of personal appearance in the wearing of company uniform guidelines

Maintain vehicle cleanliness and operational capacity

Perform pre/post trip inspections of all equipment

Perform in-route inspection of all equipment

Adhere to company and departmental policies

Report discrepancies in orders, invoices & other appropriate company/customer paperwork

Manage safe unloading at delivery destination and place product in desired location

Timely reporting of accidents, incidents or violations

Maintain accurate and up-to-date daily paperwork

Abiding by all transportation laws and maintaining a safe driving record

Operating equipment and machines, such as cars, trucks, etc
Job Skills
Courteous/friendly/positive representation

Time management and strong communication skills

Ability/willingness to adhere to assigned routes, schedules, safety procedures, & transportation laws

Must possess skills to handle receipts, road signs, maintain driver logs, etc.

Strong communication and interpersonal skills

Ability to walk, drive, and lift and carry heavy items for extended periods

Attention to detail
Educational Requirements
High School diploma or equivalent

Safe/Defensive Driving Certification preferred
Preferred Experience
Must have an acceptable Motor Vehicle Record from all states where prior licenses where held

Minimum of 6 months of driving experience

Valid driver's license issued by the state where you intend to work
Job Type: Full-time
Family Friendly Atmosphere
Get In touch below for all questions or to get started on your project.